Hey Refactual

Hope you are good this morning and there is about 3 more days to go until the doors open to Ultimate Football Trading and I hope you are as excited as I am.

So you might be wondering, does everyone who joins Ultimate Football Trading become a success?

At this point , some would lie to you and say "sure, everyone is an instant pro overnight and they all drive Lamborghinis…"

But the truthful answer is, of course not.

That would mean a 100% pass rate and you will never find a school in the world that has a 100% pass rate!

But I am constantly striving to help the majority of those who take the course go on to become successful and so recently I did a satisfaction survey with my members to get their input on why they might not be succeeding at their football trading.

And as you can see the results were interesting.




The vast majority of those who were failing at their football trading put it down to these reasons

1 – Lack of discipline
2 – No focus
3 – Over trading
4 – Not sticking to a staking plan
5 – Not watching the action they are trading

And you can probably put all of those reasons under the same umbrella and that being a lack of discipline.

Most interestingly, you can see from the image that just 0.39% (1 person) blamed the strategies that they were given inside Ultimate Football Trading.

Keep in mind this survey was anonymous so people could say what they liked, it does show just how good the strategies are and that the only real reason you can fail at this is through a lack of discipline.
So when you jump on board next week, keep all this in mind. You will be given all the tools you need, it is then down to you to work on having the discipline it takes to succeed. Knowing this in advance should be of some help towards your approach to this.

On that note, doing the survey did make me realise that adding more content that covers the mental side of things (such as discipline) is definitely needed and if it even helps 1 or 2 members overcome their problems with discipline then it will be worth it.

So that is all to come very soon and will be included in the constantly updated UFT On Demand section of the course that you will see when you login.

Anyway, not long to go now and I want you to start preparing your Betfair account for this.

Check out this video > https://www.youtube.com/watch?v=q6Qgy-BUCto

The first tip will show you how to activate "what if" in your Betfair account. This is much needed if you haven't done this before and will be a big help once you start experimenting with the strategies.

Speak again soon

Ben
Sports Trading Life

P.S

You are definitely on the invite list for Ultimate Football Trading, my premium video course. Doors open on April 23 for a limited amount of time, keep an eye on your inbox for more info!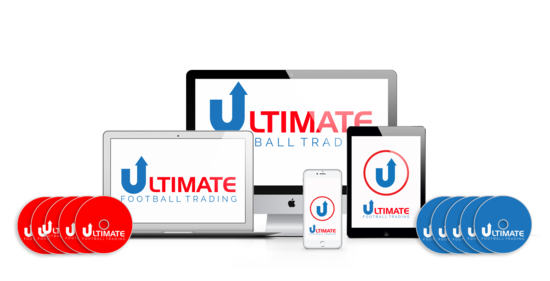 To make sure you keep getting these emails, please add ben@sportstradinglife.com to your address book or whitelist us. Want out of the loop? Unsubscribe.

Our postal address: Linen Hall, 162-168 Regent Street, w1b 5td, London, England