Live Happier, Longer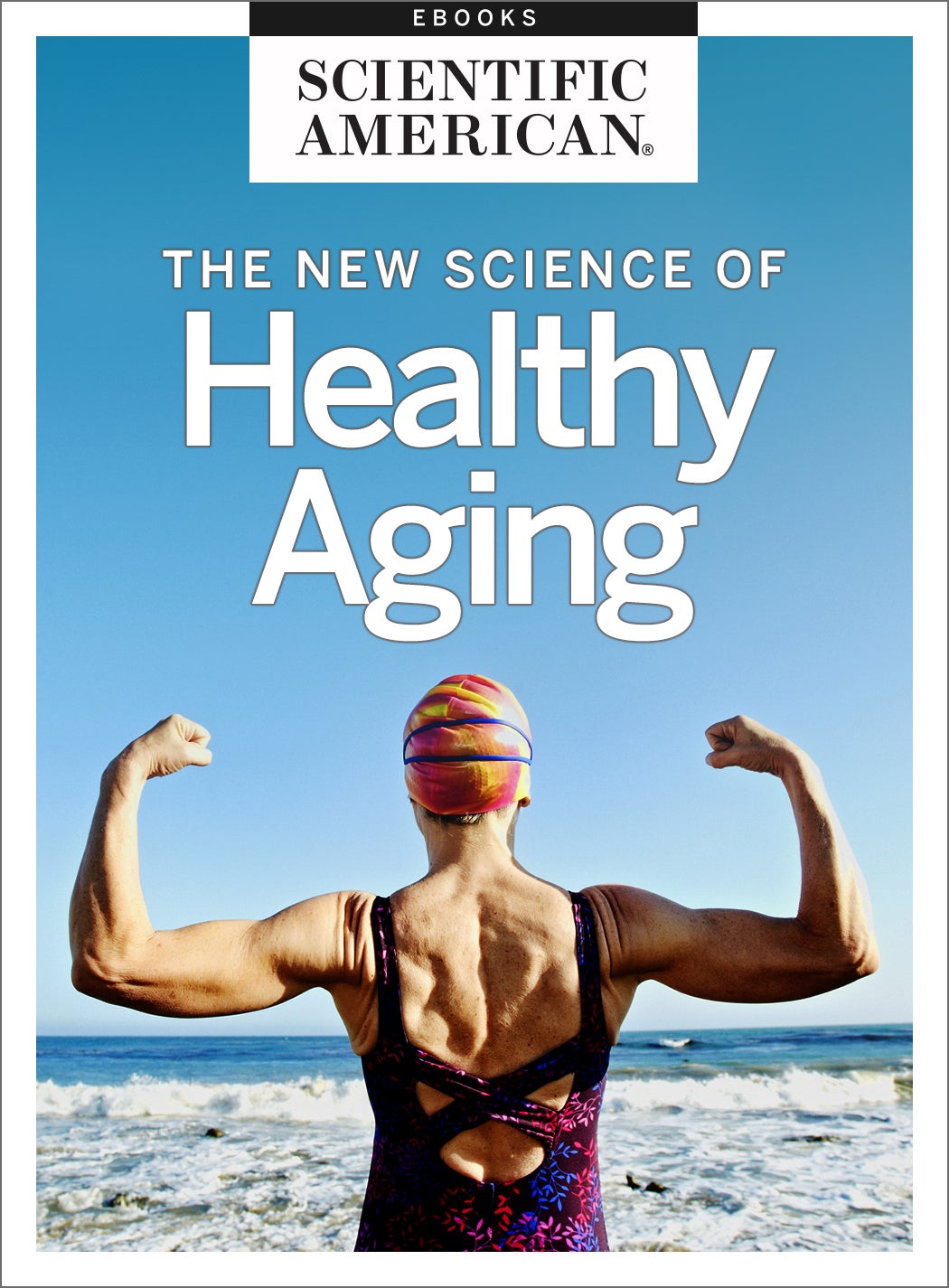 Understanding why we age and how to prevent age-related physical and mental decline can help us to live in the moment and enjoy our health at any age. In this eBook, we explore the latest thinking in why we age, strategies to help maintain good health as well as research into the limits of human longevity.
Return to Reason: The Science of Thought
Why do facts fail to change people's minds? In this eBook, we examine how we form our beliefs and maintain them with a host of cognitive biases, the difference between intelligence and thinking rationally and some solutions for how to overcome these obstacles both in reasoning with others and in dealing with our own prejudices.

Music and the Brain
Neuroscientists have shown that music recruits nearly every area of the brain. Here, we examine the latest imaging studies and discuss music's role in learning math and language, promoting social connections and treating brain injuries.

The Science of Diet & Exercise
Updated for 2019, our most popular eBook examines traditional weight loss advice and finds it wanting. The most recent studies reveal a metabolic process more complicated than initially thought, opening doors for new approaches.

The New Science of Sex and Gender
Vital research is starting to challenge long-standing assumptions about gender identity and biological sex. With this collection, we not only examine the latest studies in biology, medicine and psychology but also, more importantly, their bearing on healthcare, identity and access.

Martin Gardner: The Magic and Mystery of Numbers
Martin Gardner introduced many readers to real mathematics, making the subject accessible and fun for more than 25 years. In this eBook, we focus on all flavors of number, from common integers and negative numbers to figurate numbers and the exotic random number, Omega, which can be described but not computed.

Pain: The Search for Relief
Chronic pain is a poorly understood condition that often resists treatment. In this eBook, we examine what we know of its pathology and the efforts to find non-opioid treatment options including electrical stimulation, spider venom and virtual reality therapy.