Always On, Always Anxious?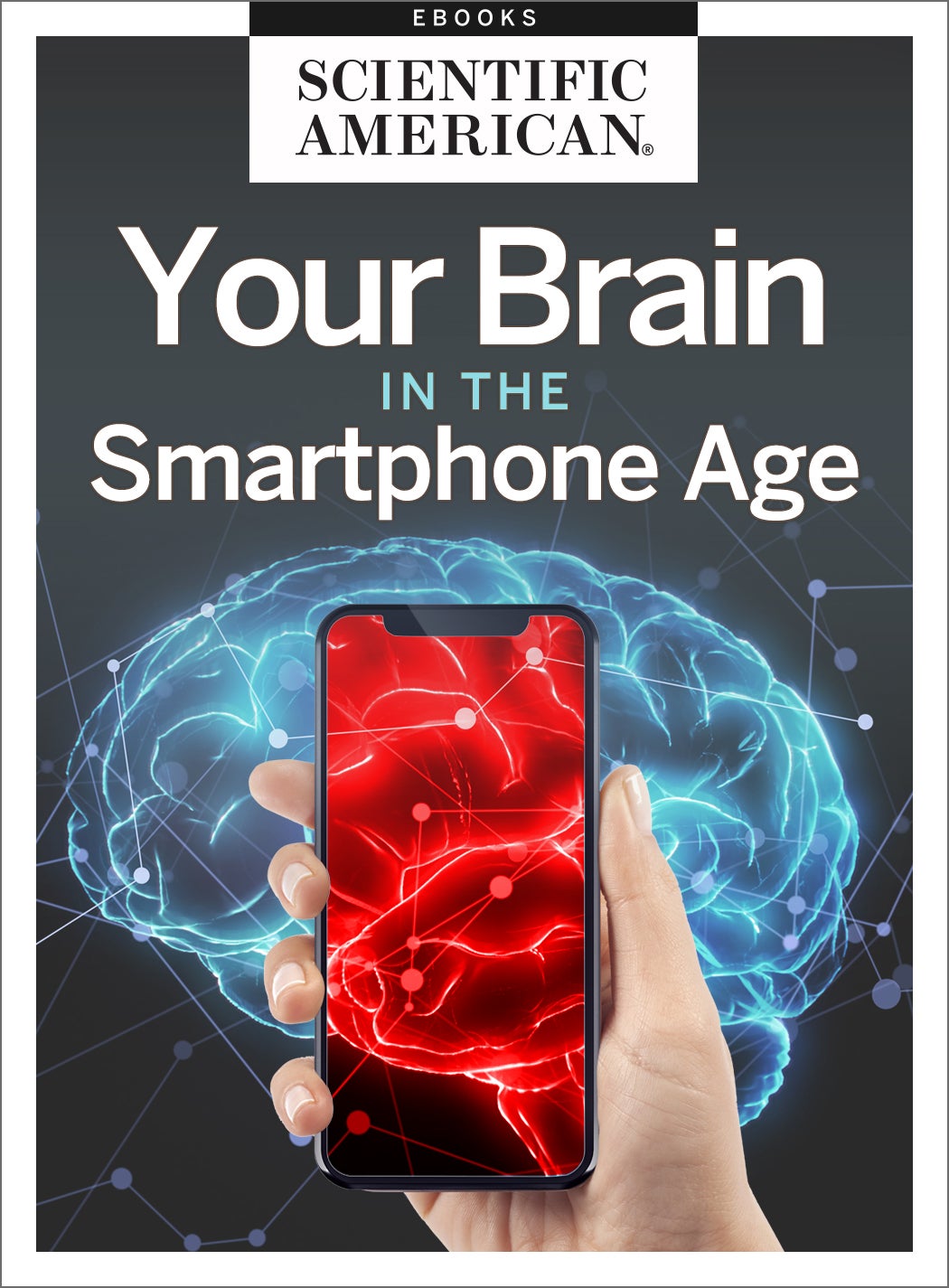 According to recent headlines, today's device-wielding teens are socially, emotionally and cognitively doomed. Reality, however, is not so clear cut. In this eBook, we've gathered what science has to say about the effects of smartphones and social media use on teenagers, as well as its effects on thought processes and relationships and its potential as a tool to monitor mental health.
The New Science of Healthy Aging
Understanding why we age and how to prevent age-related physical and mental decline can help us to live in the moment and enjoy our health at any age. In this eBook, we explore the latest thinking in why we age, strategies to help maintain good health as well as research into the limits of human longevity.

Music and the Brain
Neuroscientists have shown that music recruits nearly every area of the brain. Here, we examine the latest imaging studies and discuss music's role in learning math and language, promoting social connections and treating brain injuries.

Return to Reason: The Science of Thought
Why do facts fail to change people's minds? In this eBook, we examine how we form our beliefs and maintain them with a host of cognitive biases, the difference between intelligence and thinking rationally and some solutions for how to overcome these obstacles both in reasoning with others and in dealing with our own prejudices.

Mysteries of the Mind
Do we have free will? How do we navigate our surroundings? In this eBook, we examine the latest research into the workings of nature's most complex organ, including how the brain gives rise to consciousness, how babies think, how brain training may work for certain groups and more.

Unlocking Happiness
Take control and retrain your brain to achieve a happier, healthier state of mind. In this ebook, we examine psychological approaches shown to boost mood and contentment, including reframing negative events, increasing resilience through self-compassion and practicing mindfulness.

Ask the Brains, Part 2: 62 Answers to Common Questions on the Mind
From irrational phobias to a midlife crisis, we've all experienced moments of utter confusion about the nature of our own behavior. In this eBook, neurologists and other scientists share what they know about how the mind works, including some of these baffling psychological experiences.