Bucking the Standard Model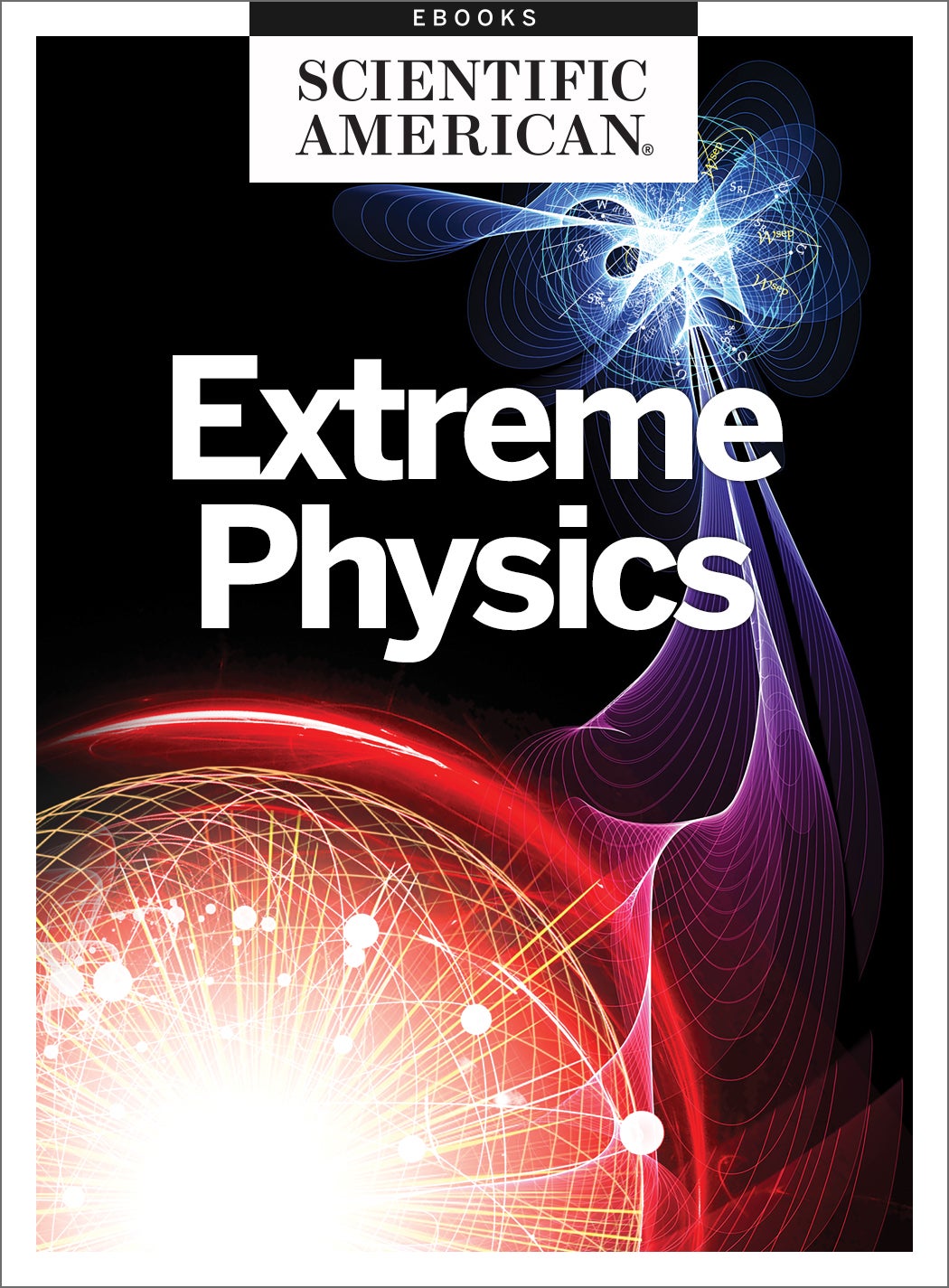 Physicists are pushing into the extreme ends of the universe as we know it—from invisible particles and colliding massive black holes to the most crushing gravitational forces ever detected and spooky quantum entanglement. The 14-billion-year-old tale of our universe is far from over, and in this eBook, we examine a wave of discovery and take a new look at old ideas.
The Microbiome: Your Inner Ecosystem
The collection of microbes we carry in our bodies is crucial to many aspects of our health. Research in this area has exploded, and in this eBook, we highlight some of the most exciting work on how the microbiome develops, its influence on brain and behavior and implications in both contributing to and treating various disorders.

Martin Gardner: The Magic and Mystery of Numbers
Martin Gardner introduced many readers to real mathematics, making the subject accessible and fun for more than 25 years. In this eBook, we focus on all flavors of number, from common integers and negative numbers to figurate numbers and the exotic random number, Omega, which can be described but not computed.

The Science Behind the Debates
People say that they trust scientists, yet evidence often takes a back seat to emotions. In this eBook, we examine the science behind today's most contentious debates including gun control, GMOs and evolution, as well as strategies for understanding and coping with denialism.

Exploring Mars: Secrets of the Red Planet
Was there ever life on Mars? Was there water? What was the atmosphere like thousands or millions of years ago? From Percival Lowell, who built his own observatory so he could dedicate himself to studying the red planet, to NASA landing the car-sized Opportunity rover in 2012, this eBook traces Scientific American's coverage of the observation and exploration of Mars.

Climate Change: Planet Under Pressure
From increasingly severe storms to collapsing coral reefs to the displacement of Syrian citizens, in this eBook we examine the effects of Earth's changing climate on weather systems, ecosystems and human habitability and what this means for our future.

Genetic Engineering: Progress and Controversy
From its beginnings in the 1970s to the post-CRISPR revolution, the field of genetic engineering has come a long way. In this eBook, we examine how CRISPR and other approaches are being investigated to treat disease, mind-blowing research in synthetic biology, controversial efforts in modifying crops and saving species and more.