Real or Illusion?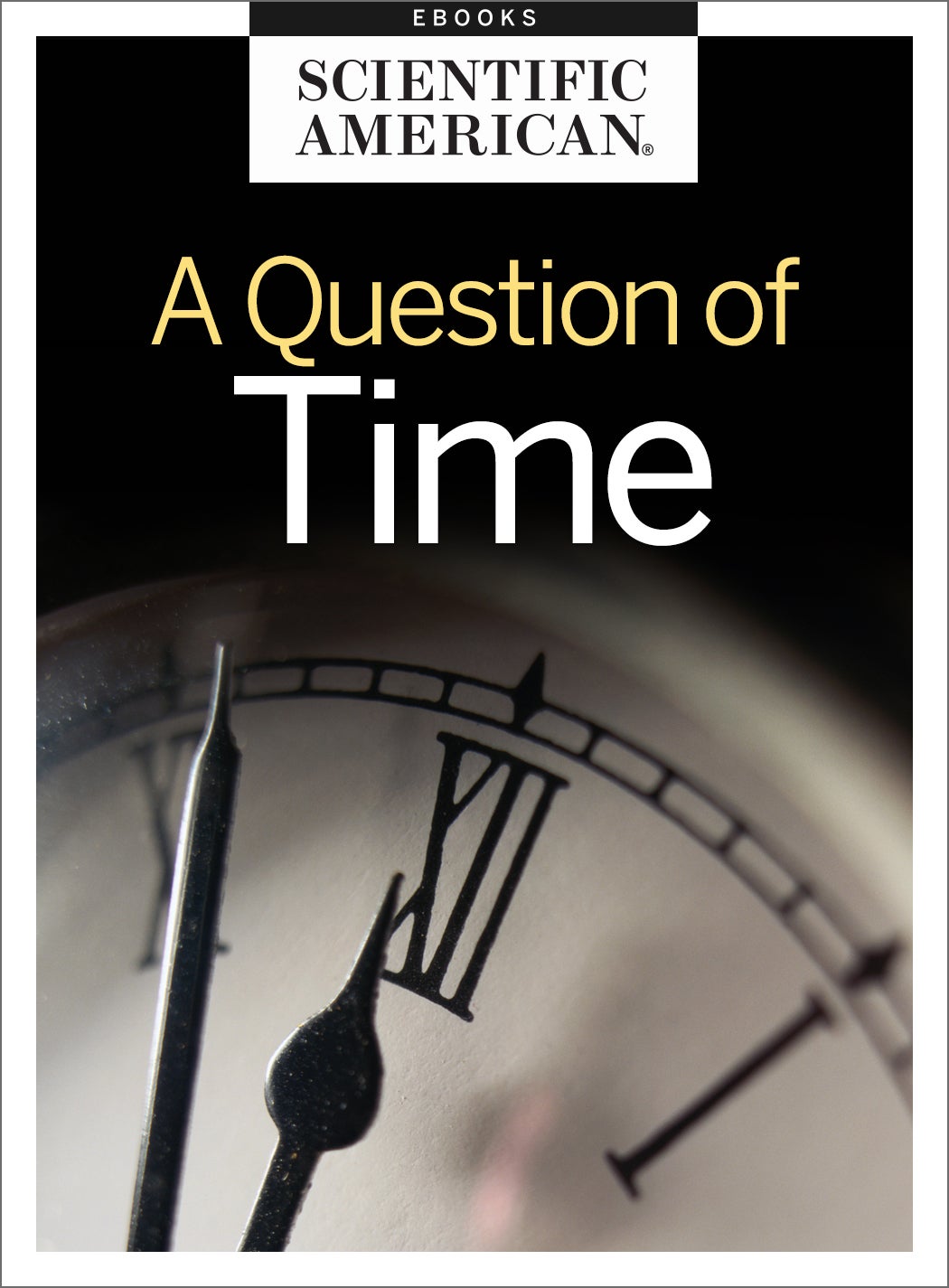 Does time exist? Is time travel possible? Could time end? In this eBook, A Question of Time, we take an interdisciplinary look at the fourth dimension, exploring the latest thinking on the nature of time and the ways it dominates our physical and mental worlds.
Return to Reason: The Science of Thought
Why do facts fail to change people's minds? In this eBook, we examine how we form our beliefs and maintain them with a host of cognitive biases, the difference between intelligence and thinking rationally and some solutions for how to overcome these obstacles both in reasoning with others and in dealing with our own prejudices.

The Higgs Boson: Searching for the God Particle
One of the biggest discoveries in physics, the quest for the Higgs boson demonstrates the value of a good theory. In this eBook, we've gathered our best reporting to analyze the search, the discovery and the ongoing questions.

Seeking the Multiverse
What if the constants that make up the fundamental building blocks of physics were different? Physicists argue that any slight change to the laws of physics would mean a disruption in the evolution of the universe, and thus our existence. Instead of a supernatural or divine explanation, this eBook explores the possibility is that our universe isn't the only one.

Genetic Engineering: Progress and Controversy
From its beginnings in the 1970s to the post-CRISPR revolution, the field of genetic engineering has come a long way. In this eBook, we examine how CRISPR and other approaches are being investigated to treat disease, mind-blowing research in synthetic biology, controversial efforts in modifying crops and saving species and more.

Mysteries of Life in the Universe
How did life begin on Earth? Does it exist elsewhere? These fundamental questions about the nature of life and our own cosmic significance are endlessly fascinating. In this eBook, we present several theories on the origin of life, some of its extreme and surprising forms and the ongoing search for signs – or sentience – on distant worlds.

Music and the Brain
Neuroscientists have shown that music recruits nearly every area of the brain. Here, we examine the latest imaging studies and discuss music's role in learning math and language, promoting social connections and treating brain injuries.